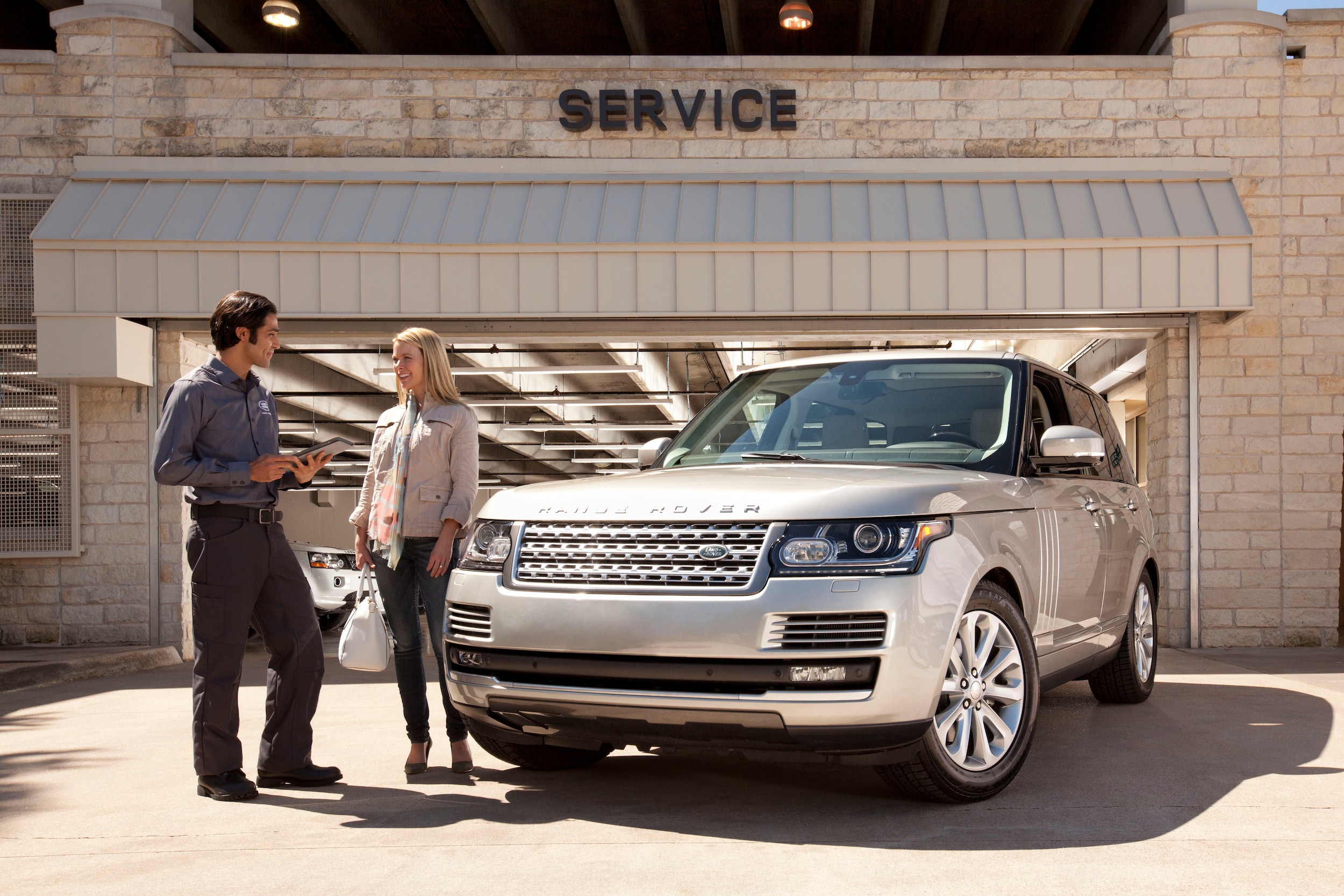 If you're driving a Land Rover or Range Rover model, you're probably trying your best to take care of your luxury SUV. Our mechanics can help with that. At Land Rover Indianapolis, we can offer the Land Rover Range Rover service that you need and can help you stick to a routine maintenance schedule.
Range Rover Service Milestones
5,000 miles or six months: This is a good time to change the oil and check the filter. We'll also closely examine your tires to make sure that the tread is wearing down evenly and that they are properly inflated.
This might also be a good time to check the battery for corrosion and charging issues.
10,000 miles: We'll check some of the fluid levels in your SUV at this point. Our mechanics will top off your transmission fluid, coolant, and power steering fluid if needed. We can also take a closer look at your suspension.
15,000 miles: We'll replace your cabin air filter and engine air filter at this point. We'll also inspect a variety of systems, including the:
Drive belts
Exhaust system
Braking system
Wheels and tires
Exterior lighting
Hopefully we can spot any small problems before they become big and expensive
30,000 miles: This is a good time to inspect the brake lines and see if more brake fluid is needed. Our mechanics will also check out your suspension, especially if you've been off-roading.
40,000 miles: Our mechanics will inspect your exhaust system and your entire braking system, especially the calipers, drums, and pads.
There are additional milestones too, and our Land Rover mechanics can tell you all about them as your SUV puts on more miles.
Schedule Your Land Rover Service!
So if you're in need of Range Rover service or some new Land Rover parts, our factory-trained technicians are ready to assist you. Visit our Land Rover dealership near Carmel, IN and get the maintenance you need today!