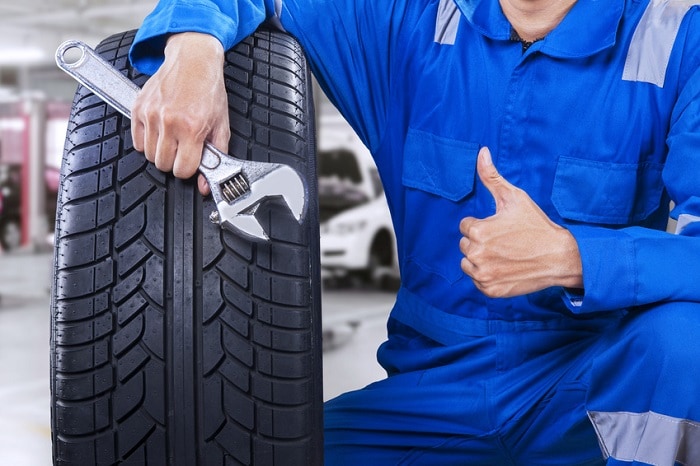 Our Land Rover Service Center team is often asked about the importance of servicing a Land Rover model on a regular basis. While Land Rover cars are built to last, servicing your vehicle at Land Rover Indianapolis can help you prolong its lifespan, and improve its overall performance.


Auto Maintenance at Land Rover Indianapolis
While your car may seem plenty durable, it won't last forever, particularly if you don't receive regular automotive service. Cars, and their engines, are susceptible to long-term damage from regular use. And if you're off-roading in your Land Rover model, receiving regular inspections and maintenance is even more important.
What kind of service should you receive for your Land Rover model? Well, there is a wide range of options to consider, however, your motor oil and your tires should take prime importance. The motor oil in your engine ensures that everything moves and works smoothly without extra friction or heat. However, this motor oil supply can end up clogged with gunk and grime, reducing its effectiveness. For this reason, we urge regular oil changes by our expert service team once every 5,000 miles or so. Your tires also take quite a beating over time, which is why we suggest that drivers have their tires inspected at least once a year. Tires are more than just the tool by which you roll forward, but they're also meant to provide traction and weight support. Checking your tires on a regular basis can mean the difference between a smooth ride and a sudden blowout.
If you're in need of expert maintenance or car buying guidance, our Land Rover dealers and auto technicians are here for you. At Land Rover Indianapolis, we make it our mission to ensure your happiness and satisfaction when you leave our dealership.