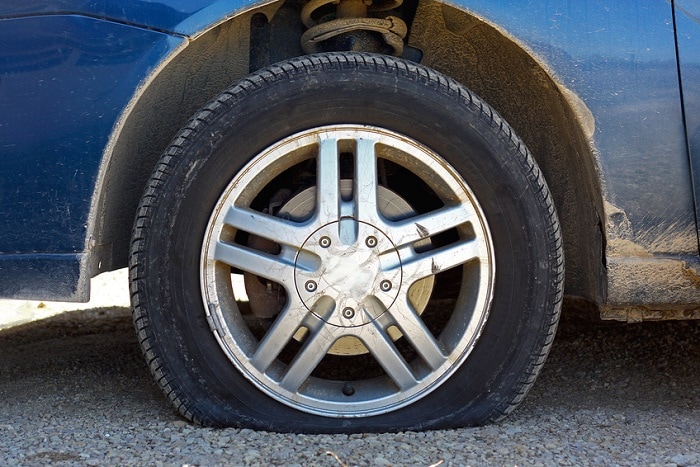 Whether you stick to paved surfaces or take your luxury SUV offroad, flat tires are inevitable. Experts claim that drivers will experience at least five flat tires in their lifetime. That's why it's essential to understand the basics of changing a flat tire. Our Land Rover dealer in Fishers performs tire inspections along with a variety of Land Rover services. If you're concerned about your tire condition, then contact our team at Land Rover Indianapolis. Otherwise, use these tips for safely installing a spare tire.
Safety matters during a tire change
If you receive an alert that your tire is flat or notice an odd thumping noise, then navigate off the side of the road. Try to put as much space between you and oncoming cars. Turn on your hazard lights to warn other drivers, then apply your parking brake. These steps help you avoid problems while changing your tire.
Tire changing steps
Before attempting a tire change, it's important to look over the manufacturer's guidelines. When in doubt, call our Land Rover service center with questions.
Place a wheel wedge or heavy rock by tires to prevent your car from rolling.

Loosen the lug nuts.

Jack up your SUV.

Remove the lug nuts.

Remove the flat tire and replace with your spare.

Replace the lug nuts and hand-tighten.

Lower your vehicle to the ground.

Properly tighten the lug nuts.

Check the inflation level on your spare tire.

Stow your supplies and the flat tire.
Once you've reached your destination, then call your Fisher's Land Rover dealer for a Land Rover service in Fishers. Our team is available Monday through Friday from 7:30 AM until 5:30 PM. Plus, we're here on Saturday from 9 AM until 4 PM. We keep genuine parts on hand to get you quickly back on the road. Call Land Rover Indianapolis today.