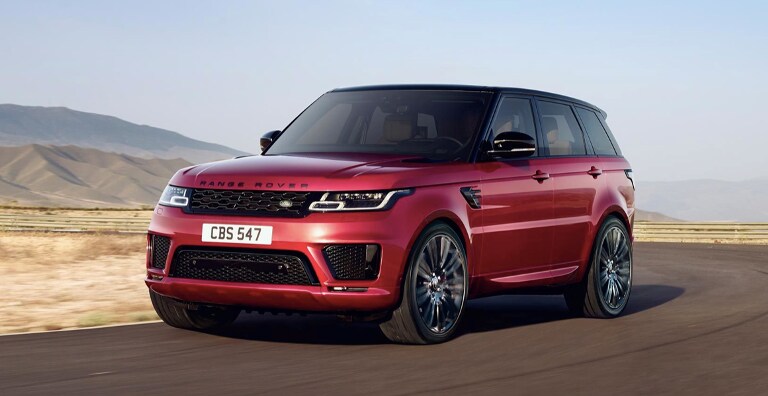 Are you ready for a new adventure? How about scrambling over rocks and riding through creek beds, all while sitting in luxurious comfort? The excellent handling and rugged exterior of the 2019 Range Rover Sport make off-roading exciting for the whole family. At Land Rover Indianapolis, you'll find a variety of Land Rover SUVs perfect for a weekend trip.

Land Rover SUVs off-road performance

With five trims to choose from, you'll discover that our Land Rover SUVs provide options for every adventure. Choose from several engines to get the power you need. Our standard 3.0L V6 produces 340 horsepower and 322 lb-ft of torque. Upgrade to our turbo diesel 3.0L V6 for 254 horsepower and a whopping 440 lb-ft of torque. For those who need style and efficiency, then you'll appreciate the hybrid model. Whereas those who require masterful power, then try our turbocharged trim with its 5.0L V8 that delivers 518 horsepower and 461 lb-ft of torque.

Take your Range Rover Sport wading

For those looking to go beyond snow, sand, and mud, then you'll appreciate the new wade sensing feature on the 2019 Range Rover. It helps the Range Rover cross creek beds without needing to adjust manually. Plus, the technology automatically selects the driving mode required for road conditions.
The mud and ruts mode increases the air suspension for better traction.

The rock crawl mode works well on steeper inclines.


Stop into Land Rover Indianapolis to test drive any of our luxury SUV models. Our team helps you find the models with the towing and off-roading capabilities you need, like the 2019 Range Rover Sport. Give us a call at 855-574-3083 and schedule your test drive appointment today.