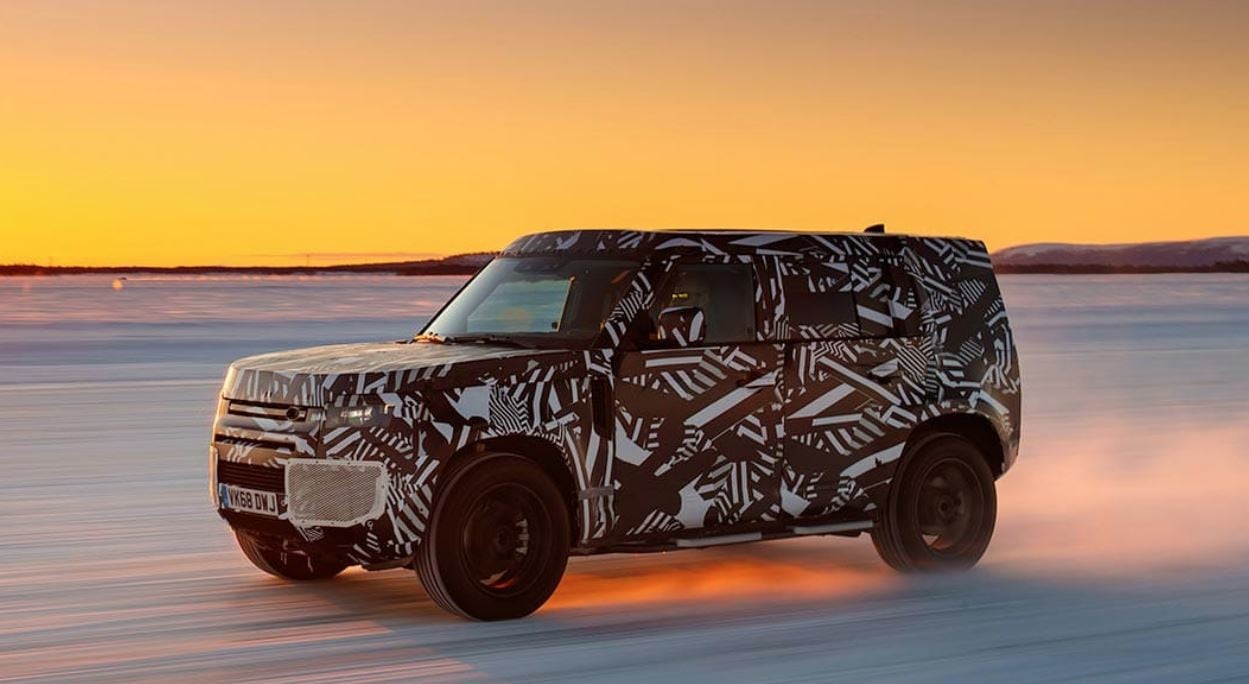 There's plenty of excitement over the latest news on the 2020 Land Rover Defender. The word is that this model is wholly redesigned with increased durability and enhanced performance. The company strengthened the MLA platform to develop a modern and straightforward luxury SUV. Although you won't find this new model at Land Rover Indianapolis yet, you can discover the incredible new features that make this vehicle a fantastic purchase.
As testing in Kenya wraps up, the company reports that they've "tested the all-new Defender to the utmost extremes—122-degree desert heat, -40 degrees Arctic cold, and 10,000 foot of Rocky Mountain altitudes." Indeed, the 2020 Land Rover Defender will deliver versatility and capability that emboldens drivers to tackle new terrain without sacrificing comfort, safety, or convenience.
Inside the all-new SUV, you can expect to see a style that is functional, durable, and full of unique details. Experts report that wireless charging, lane keeping aid, and ClearSight ground view will bring this new model into the 21st century. The ClearSight ground view is a bonus for those who travel off-road as it'll assist drivers with parking and off-road wheel placement.
Although Land Rover hasn't announced the powertrain options, we know that a terrain management system with selectable drive modes will be standard, as will independent rear suspension. Some experts suggest that we'll see a 2.0L and 3.0L engine option, as well as a diesel unit.
The minimalist and modern style of the redesigned model is sure to turn heads, which is why our team at Land Rover Indianapolis is pumped about upcoming announcements. Stay tuned to our website to find out the details as soon as we learn more. If you can't wait for a new Land Rover, then stop into our dealership and test out our 2019 luxury SUVs today.