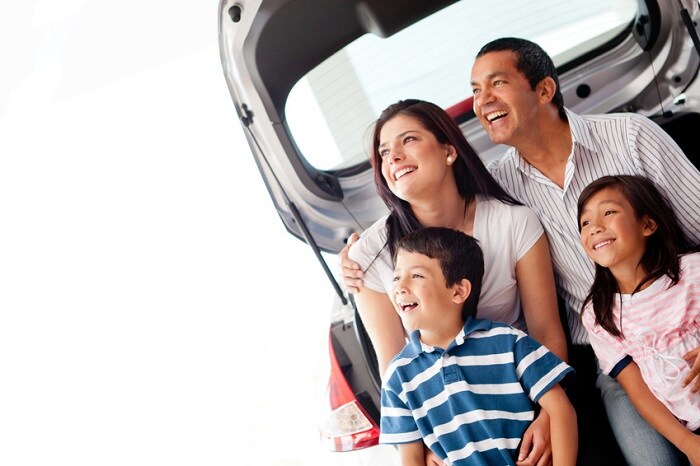 When this time of year rolls around, lots of families need to finish up school shopping and planning out schedules to get ready for the coming school year. If you are thinking that a vehicle upgrade is in your near future, then we are here to help at Land Rover Indianapolis. Whether you are a student that needs a new vehicle to head off to college, a teacher looking for a reliable vehicle to commute to and from work, or a parent that needs to shuttle family around for a busy day, we have the new Land Rover SUVs in stock that you are looking for.
Set A Budget
Shopping for a vehicle can be easier when you have a budget in mind. It is a good idea to determine how much you can afford for a car payment each month whether you are buying or leasing. The rule of thumb is that the monthly car payment on a new Land Rover Discovery or another model shouldn't be more than 15% of your take home pay each month. You should also factor in any operating costs and insurance when pulling together a budget.
Assess Your Needs
The right vehicle will give you all that you expect from it and more. As your local Land Rover dealer, we can help you to find the best vehicle with smart safety technology, impressive infotainment, and plenty of cargo space to put bookbags and school supplies. We can also make sure that you are able to have the right amount of comfort features to help make life easier for you if you have a longer commute to and from school.
You will find Land Rover Indianapolis conveniently located at 4620 East 96th Street in Indianapolis, IN when it is time to find another vehicle to take you through this coming school year and beyond.