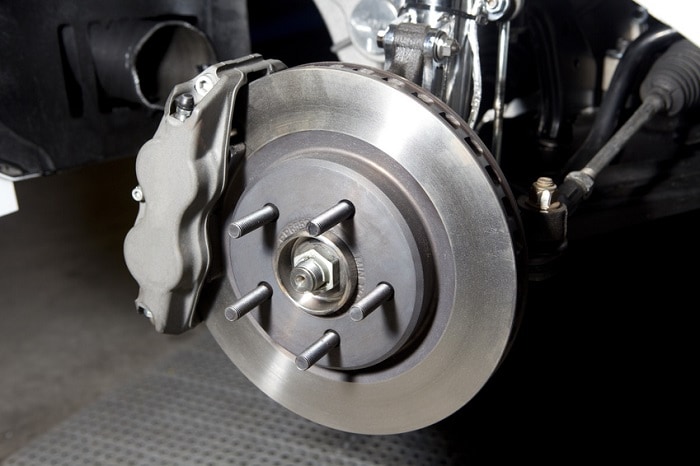 The Car Care Council recommends that drivers stay aware and get regularly scheduled Land Rover service during National Car Care Month. Discover which components are critical to your SUV's health, then find out about how Land Rover Indianapolis uses Land Rover parts to keep your vehicle performing efficiently on the open road.
Types of Land Rover Services in Indianapolis
From a bumpy suspension to a leak under the hood, catching a minor problem early saves you money in the long run. Our team uses only genuine Land Rover parts, which keeps your family safe while traveling. The Car Care Council suggests that all drivers should pay attention to these systems.
Suspension. A properly aligned vehicle uses fuel more efficiently and results in even wear on tires. Signs of problems include vibration at higher speeds and a crooked steering wheel. Avoid damage to your tires by scheduling service for an alignment as soon as possible. Our trained techs examine your ball joints, steering, and bushing components.
Cooling system. Get the most out of your engine by keeping your coolant correctly circulating. Between radiator leaks to problems with the thermostat, various parts wear out and need replacing. If your check engine light comes on or you notice your engine running hotter than usual, call our service team. We'll inspect your water pump, radiator, and hoses for damage.
Brake system. By replacing your brake pads early, you'll avoid the additional cost of new rotors. Schedule an inspection before you hear grinding noise when braking. We use Land Rover Parts for both disc and drum brakes on your SUV.
Schedule service at Land Rover Indianapolis
National Car Care Month reminds us all that car care is critical. Keep your luxury SUV running reliably for many years with regular maintenance. If you notice problems with your suspension, cooling or braking systems, then call Land Rover Indianapolis for Land Rover service near Fishers, IN.