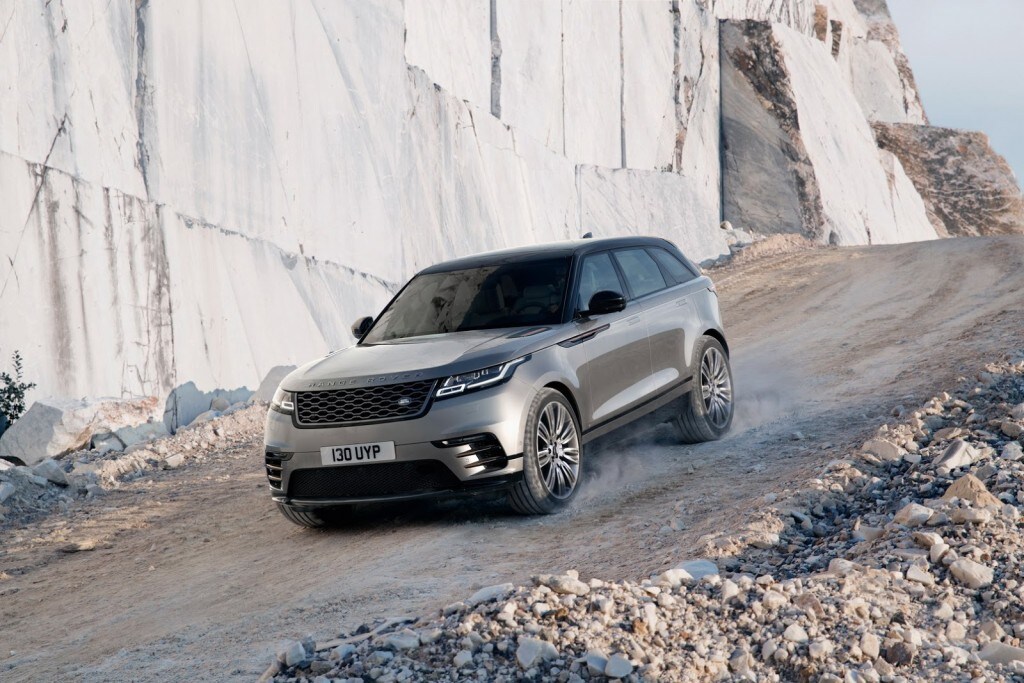 For everyone here at Land Rover Indianapolis, nothing is more exciting than the introduction of a new vehicle. We can't wait to see what kind of performance and in-car technology a brand new model will offer. That's why we've all been eagerly awaiting the official unveiling of the new Range Rover Velar. It finally made its debut at the Geneva Motor Show and we know that many of you just can't wait to get behind the wheel.
What do you do if the 2017 Range Rover Evoque is too small for you, but the 2017 Range Rover Sport is too large? You take this new Range Rover model for a spin. The 2018 Range Rover Velar fits neatly in between these two capable vehicles in our lineup. And remember that just because it's smaller than some of our models, that doesn't mean that it can't handle rough conditions. This new model is ready to go with features like Hill Descent Control, All Terrain Progress Control, and an off-road driving mode selector.
To take on that tough terrain, this SUV is going to need some power. Drivers will get to choose from three engines, including a diesel option, a 2.0-liter inline-four engine that can produce 247 horsepower, and a supercharged V6 engine that can put out 380 horsepower. The Range Rover Velar is also stylish. It will offer options like a blacked-out roof, a luxurious interior, and an advanced infotainment system that comes with two 10-inch touchscreens.
There's a lot to love about this upcoming vehicle. If you want to experience our luxury SUVs right now, visit our dealership near Greenwood, IN and take one of our new Range Rover vehicles for a test drive. We'll make it easy to find the perfect model. We hope to see you soon!