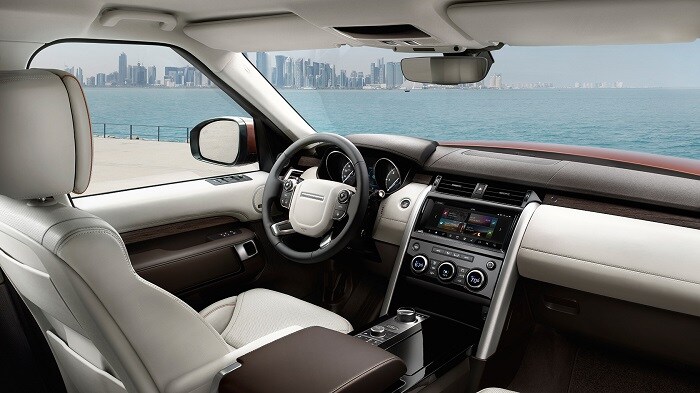 When you visit us here at Land Rover Indianapolis, you know that you'll find many vehicles that offer the latest technology. That doesn't mean that Land Rover engineers are resting on their laurels however. They're hard at work on advanced new tech, including autonomous capabilities, and now they have something to show for their efforts. They have developed a new Range Rover Sport prototype that can navigate city driving challenges practically by itself.
In recent years, most self-driving trials have dealt with highway conditions. Automakers have used radar and other tech to make sure that vehicles stay a safe distance away from other cars on the road, but city driving conditions can be a bit more complicated. This version of the 2017 Land Rover Range Rover Sport, equipped with "Autonomous Urban Drive" technology, can reportedly handle it though.
This prototype comes equipped with cameras and sensors that let it navigate common city obstacles, like traffic lights. This Land Rover vehicle can even handle T-junctions and roundabouts, which can be complicated for autonomous models because not every city handles them the same way. Sometimes there's a traffic signal, but sometimes drivers have to wait for right of way. This autonomous driving system could teach a car how to handle either situation.
This technology could arrive in all Land Rover models within the next decade. Drivers would just be able to enter their destination into a navigation system and the car can figure out how to get there, no matter how many traffic lights are in the way. We can't wait to learn more about this tech!
So when you're shopping for an advanced luxury SUV, visit our Land Rover dealership near Carmel and take one of our models for a test drive. We'll make it easy to find just what you're looking for. We can't wait to meet you!