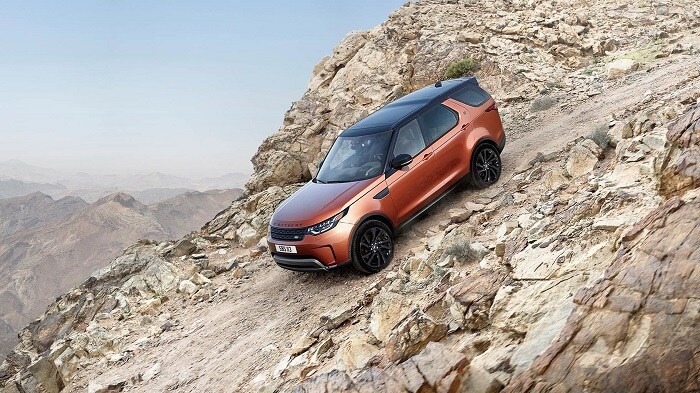 When you visit us here at Land Rover Indianapolis, we know that you're looking for a luxury vehicle that offers capability and technology to match. There are already so many capable models to choose from on our lot, and now it looks like the Land Rover SUV family is getting a little bit bigger. A version of the new Land Rover Discovery that offers even more off-road capability is in the works.
The 2017 Land Rover Discovery is already a unique vehicle that comes equipped with everything you would need from a luxury SUV. This model offers comfortable seating for up to seven and more than 80 cubic feet of cargo space. It's ready for whatever and whoever you have to transport, and it's able to take on just about any terrain. This SUV comes equipped with a 3.0-liter V6 enigne that can produce 340 horsepower and 332 lb-ft of torque. Whether you're looking for rugged capability or a fun driving experience, the 2017 Land Rover Discovery is the vehicle you've been searching for.
A more "hardcore" version of this SUV might be called the Land Rover Discovery SVX. It would come outfitted with technology and features that would augment its off-road capability. You can expect to see features like bigger off-road tires, a new interior, an upgraded suspension, new lights, and more body cladding when it finally makes its debut. Some rumors even indicate that it could receive some of the features that were found in the Land Rover Discovery Vision concept, like an augmented-reality windshield. Its off-road upgrades could also make their way to other Land Rover vehicles. We can't wait to learn more about this capable off-road SUV!
So when you're looking for unparalleled luxury and capability, visit our dealership. Our Land Rover dealers near Fishers will make it easy to find the ideal luxury SUV. We hope to see you soon!