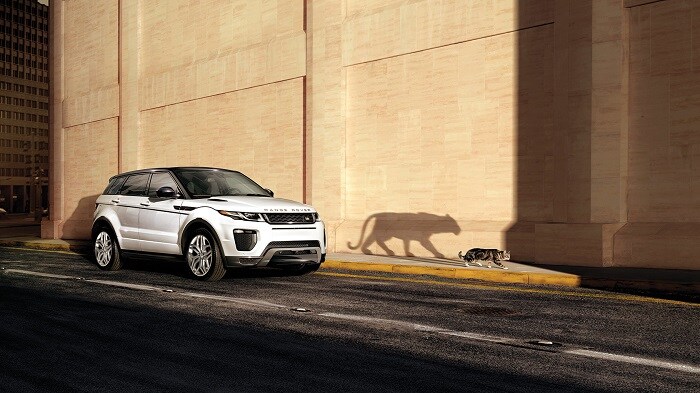 When you visit us here at Land Rover Indianapolis, you'll find luxury cars that offer the latest in safety and comfort technology features. Whether you want an advanced infotainment system or safety tech that keeps you safer on your daily commute, our models offer novel features that you'll love. Our cars are so intelligent that they can even help you park!
We're not exaggerating- some of our cars come equipped with technology that allows them to practically park themselves. The Full Park Assist system can size up parking spots and do most of the work for you. If you've never enjoyed parallel parking, you'll love this feature. You just need to select the right gear and control your speed with the pedals. The car can steer itself. It can even help guide you out of a parking spot if you need some help. As always, keep an eye out for nearby obstacles and stay safe while using this advanced technology.
One model that offers useful parking technology is the 2017 Land Rover Range Rover Evoque. The Full Park Assist system isn't the only available feature for this model. Look for other technology, like advanced parking sensors. These can let you know if you're getting too close to another vehicle or any other object, whether your SUV is in drive or reverse. It also comes equipped with an exterior camera that can make parking much easier, and a blind spot sensor that gives you a better view of your surroundings. The Land Rover InControl® Touch Pro system can even help you find a parking spot!
When you need a capable luxury SUV that offers the latest technology, visit our Land Rover dealership near Greenwood, IN. Our dealers can't wait to help you find the perfect new or pre-owned vehicle. Come in for a test drive soon!