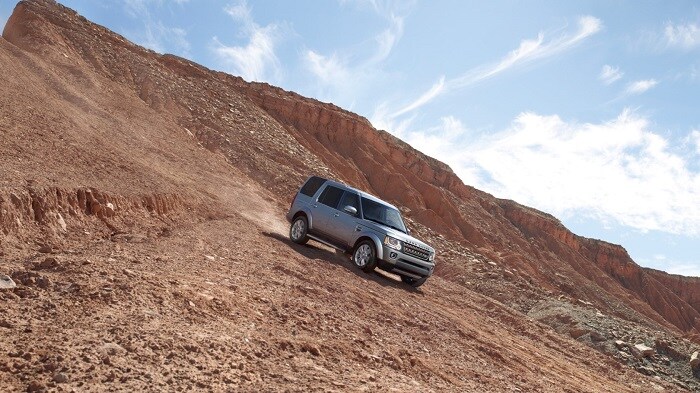 If you're shopping for a new Land Rover near Indianapolis, IN, you have lots of choices to make. There's a range of models, trims, and options available, and while that makes it easy to customize your new vehicle, it can also be a bit intimidating. One question the sales staff at Land Rover Indianapolis is used to hearing is, "What's the difference between a Land Rover and a Range Rover?" Let's clear that up.
The history of the Rover brand stretches all the way back to its humble beginnings as an 18th century bicycle maker. By 1904, the company's focus shifted to cars. What we now know and love as the original SUV -- the first Land Rover vehicles -- appeared in 1948. Those early vehicles had a reputation for being a bit quirky, but they also earned respect for the ability to go nearly anywhere. From the British military to Prime Ministers and royalty, the Land Rover and its descendants like the Land Rover Discovery and Land Rover LR4 have retained that off-road prowess.
Range Rover vehicles are all direct descendants of the Range Rover Velar, which made its first appearance as a test mule in 1969 and hit the consumer market a year later. While Range Rover vehicles share many of the same design and engineering features with their Land Rover counterparts, the emphasis here is less on utility and off-road ability (though make no mistake, it has both in spades) than it is on luxury. To sum up, if you're looking for differences, it's a difference of degrees rather than of kind.
The best way to understand the similarities and differences is by comparing both marques up close. The best place to do that is at Land Rover Indianapolis. We serve Indianapolis, Carmel, and Greenwood from our showroom at 4620 East 96th Street in Indianapolis, IN. We're proud to be your Indianapolis Land Rover dealer!
Normal
0
false
false
false
EN-US
X-NONE
X-NONE