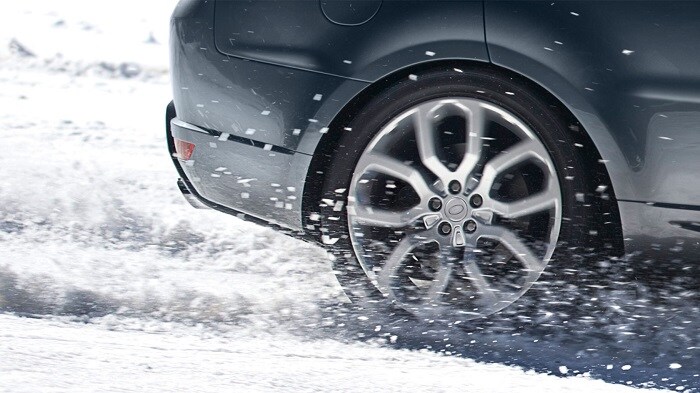 Wintertime in Indianapolis, IN can be unpredictable. There's at least one thing we can predict: no matter what Mother Nature sends our way, statistically speaking too many of you are still warming up your Land Rover SUVs. Here's a (slightly counterintuitive) public service announcement from your Indianapolis, IN Land Rover dealer: Cut that out!
Before you set off for Land Rover Indianapolis with your pitchforks and torches, a bit of explanation is in order. If you're anything like us, you grew up warming up the car. It's what your folks, and their folks, did. It seems to make sense, since an SUV on a cold winter morning is like many of us before our first cup of coffee: you'd think it'd take a bit longer to get started.
If you're driving a classic Land Rover or Range Rover vehicle with a Zenith carburetor, by all means, keep warming it up. But if you're driving a 1997 Land Rover Discovery, or a 2016 Range Rover Sport, it's fuel injected. You may think you're helping your engine, but you could actually be hurting it.
Here's why: your engine's ECU actually pumps more gasoline in colder temperatures to warm the engine up faster. When the vehicle's in motion, that doesn't pose a problem. When it's idle, the higher volume of gasoline breaks down the motor oil that would otherwise be protecting your engine from wear and tear. That can lead to expensive problems later. The best way to warm up your Land Rover vehicle is to drive.
If you've been inadvertently abusing your Land Rover SUV all this time, bring it to Land Rover Indianapolis for a checkup. While we're at it, we'll make sure you're ready for winter, topping off your oil and antifreeze, and making sure the tires and engine are ready for the chilly days ahead. For Land Rover service, call (855) 441-1386 or come to 4620 East 96th Street in Indianapolis, IN today!