Range Rover is going topless! Land Rover Range Rover plans to debut a convertible concept version of its extremely popular Evoque at the Geneva Auto Show in March. The soft-top convertible features metallic Causeway Grey exterior paint and 21-inch Titan silver wheels. The four-passenger concept gets a fully retractable roof, along with a drop-down tailgate.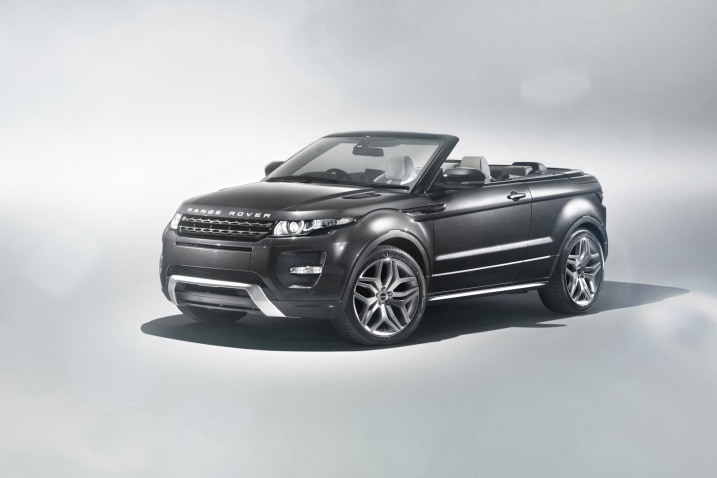 There are no plans as of yet to put the vehicle into production, but engineers at Land Rover are hoping to gauge reactions to the prototype to see how interested consumers might be. What do you think? Are you interested in a convertible Evoque, or is it better as-is? Let us know by leaving us a comment!

For more information on the Land Rover Range Rover Evoque, the 2012 North American Truck of the Year, visit Tom Wood Land Rover in Indianapolis.